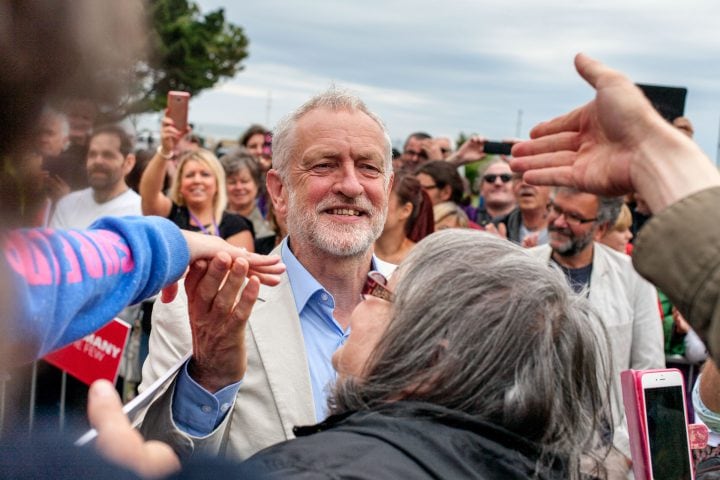 Jeremy Corbyn gave a lovely talk about community. About supporting one another. It was a genuinely positive and insightful speech. It was refreshingly free of political diatribe and the angsty, aggressive… spittle-flecked meanness that has dominated British Politics and Press lately.
The East Sussex Fire Service were in force along with a fire engine. Last week the new government voted down a lift of the pay cap on the public service sector. This was the very first vote of the new parliament. This means that Fire Fighters, nurses etc. have not had a pay rise for nearly 8 years. In real terms, this is a 14% reduction in pay. I don't care who you vote for, but… just saying. Especially poignant after the Grenfell Tower fire last week. Thank you fire fighters for your valiance in the face of utter unimaginable horror and danger. By the way, there's no magic money tree for you for a little pay rise (and how they laughed when  the result was counted).
Today was quietly the opposite of this nasty, crushing, disempowering ideology.
I looked around at a lot of familiar faces. The people who make up the fabric of where I now live.
This is my adopted home. I'm still new, and this community has been supportive, kind and warm, has helped me and each other. I hope I'm giving something back too.
Thank you to all my friends in Hastings & St Leonards for making me feel welcome here.
There'll be another election soon, eh?